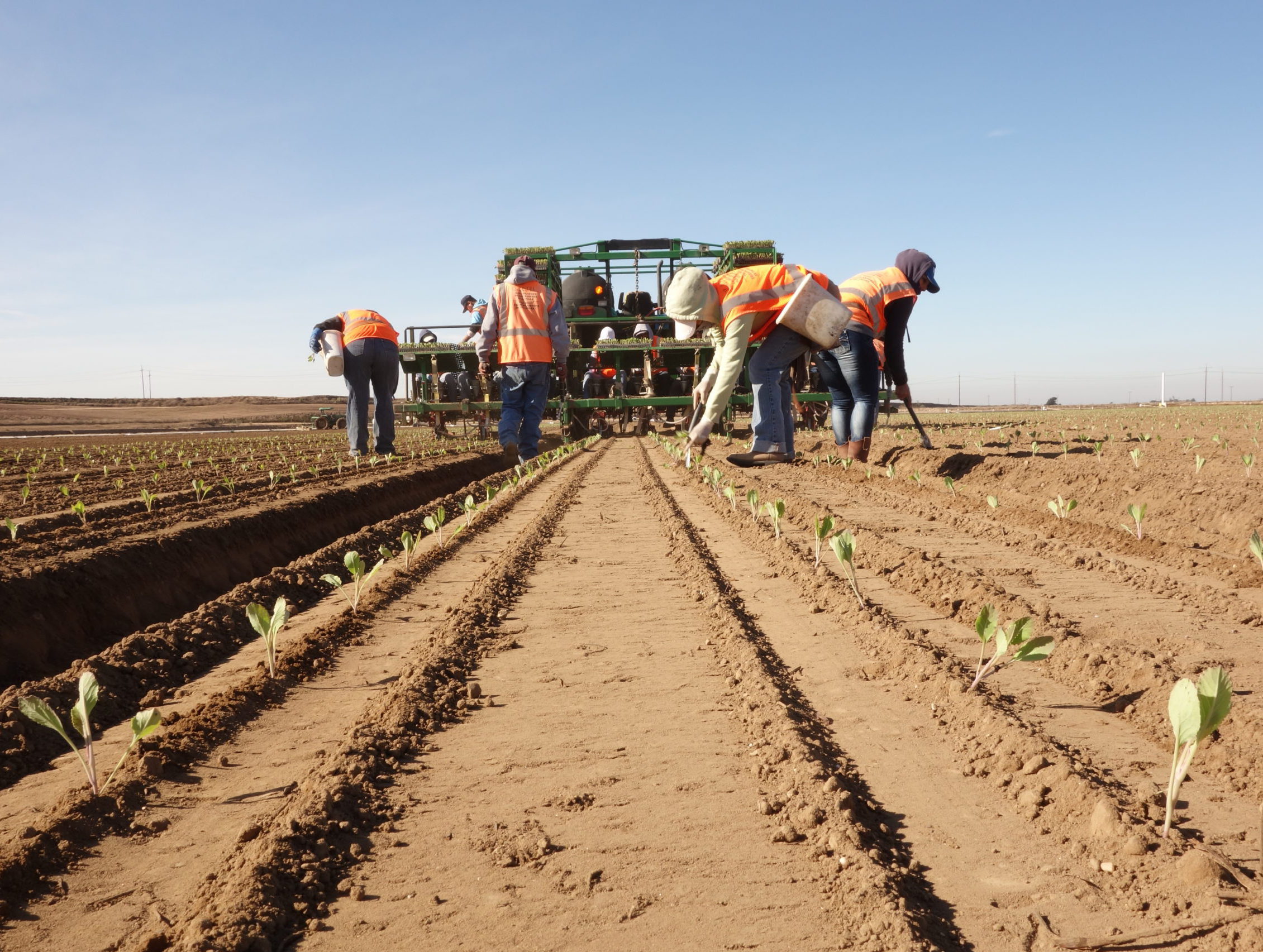 Plantel offers farmers the option of having us transplant the crop. Our Transplanting crews are among the best in the business. The dedicated field crews transplant year round and offer efficient and effective transplanting. In the local area we transplant most of the crops we grow to area farmers. Our supervisors, foremen and crew have many years of experience in transplanting crops and offer unsurpassed knowledge in making sure the job is done right. We plant around 36,000 acres every year.
Transplanting services are available in the "local" area only.
In addition to "Conventional" transplanting equipment Plantel continues to work with a variety of automatic transplant equipment. We have been working with automatic machines for more than 10 years and continue to be on the forefront of transplanter automation.
We currently operate several different configurations of conventional "Mechanical Transplanting" machines. We offer a variety of row setups from 4 row to 9 row wide-bed setups.
We build a variety of equipment to meet the unique needs of the local farmers.  From four line machines up to 20 line machines we are able to service a wide varieties of crops, row configurations and bed widths. We have developed and fabricate custom transplanting machine that are durable, reliable and efficient.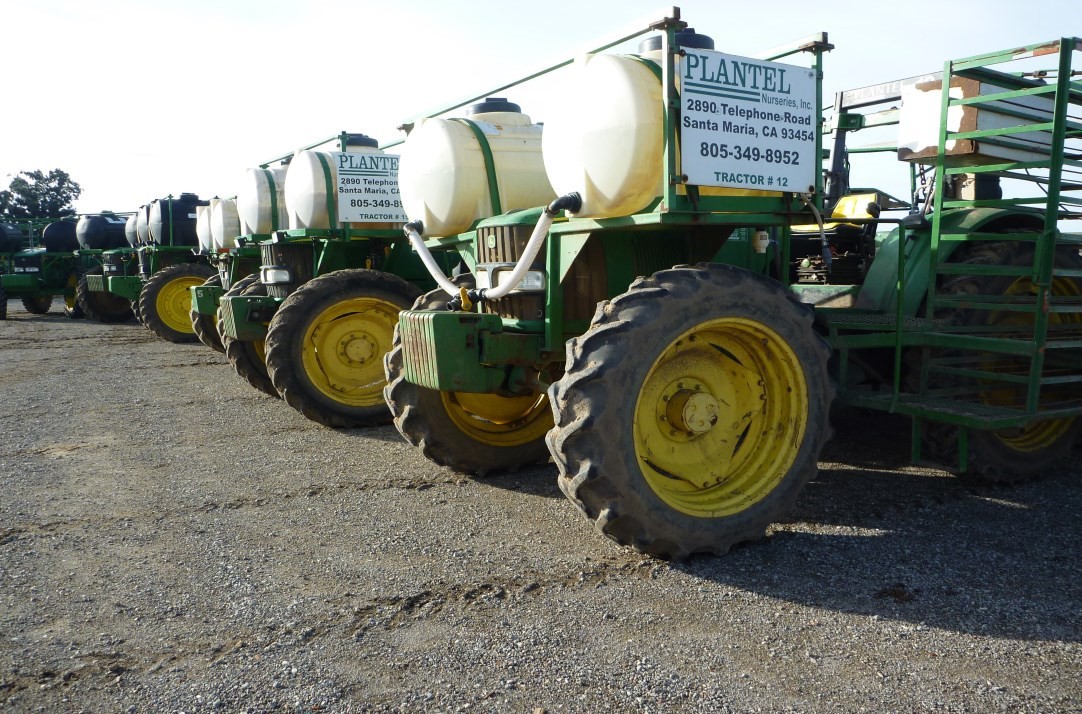 Location
2775 E Clark Ave, Santa Maria, CA.